Current Instrument Collection
These are my current collection of early keyboard instruments.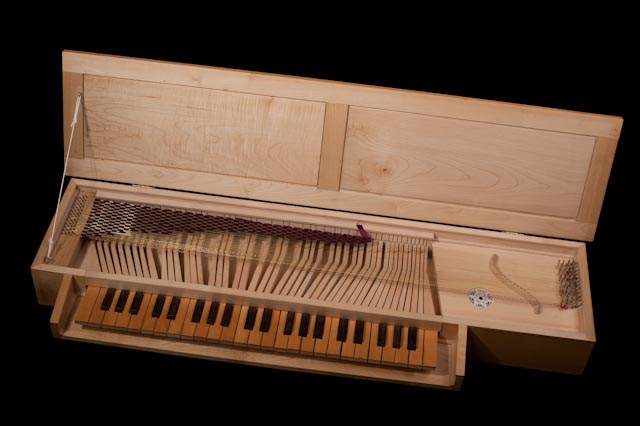 Pierre Verbeek 2007 Clavichord based on anonymous Flemish clavichord c.1620 in the Russell Collection of Early Keyboard Instruments, Edinburgh (UEDIN:4486). C/E-c"' Quarter Comma Meantone Temperament. a=466Hz. Double Strung. Triple Fretted: (C/E, F, D/F#, G, E/G#, A, Bb, B, c+c#, d, eb+e, f, f#+g, g#, a+bb, b+c'+c#', d'+eb'+e', f'+f#'+g', g#'+a'+bb', b'+c"+c#", d"+eb"+e", f"+f#"+g", g#"+a"+bb", b"+c"')
Michael Glenn Hubbard Child Muselars 2007 C-c"' 1x4'. a=415 1/4 Comma Meantone.
Carl Rennoldson Clavisimbalum 2015 after Henri Arnaut de Zwolle c.1440. BB-a'. 1 x 62⁄5 ' a=554. Meantone.